How employers can deal with staff affected by the coronavirus (Covid-19)
With coronavirus (Covid-19) continuing to dominate the headlines, Kate Palmer of Peninsula looks at how employers should deal with annual leave and what to do if a member of staff catches the virus.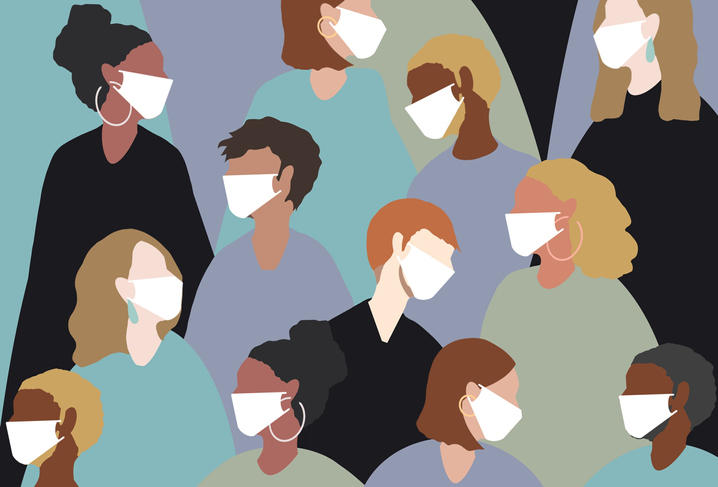 How will coronavirus affect the workplace?
With the UK now on lockdown and businesses facing compulsory closure, many employers and employees will have been impacted by COVID-19.
Now, as the situation continues to develop, here are five crucial questions about coronavirus and the workplace answered:
1. The UK government have announced I need to shut down, what do I do now?
Just because your business has been deemed non-essential doesn't mean it has to stop working. If your employees can feasibly work from home, operations can continue. If you do let your employees continue to work from home, you should ensure you pay them as normal.
On the other hand, if employees can't work from home, the staff will technically be laid off. Or, you can take advantage of the Job Retention Scheme and furlough them. Remember, updates are posted regularly on the government website, so keep up to date with them here.
2. What financial support is the Government offering?
The latest support the government is offering is called the 'Job Retention Scheme'. This scheme involves placing an employee on a 'furlough'. This isn't a term commonly used in UK employment law but is used in the USA.
The term means to put an employee on a temporary leave of absence where they don't work and receive no pay, but are retained on your books to be reinstated when you need them.
The government is offering to cover 80 per cent of furloughed employees' wages, to a maximum of £2,500 per employee per month. Any employer can access this scheme, regardless of size or business type.
Not all information is available on the scheme just yet. But, we do know that you need to designate employees to be furloughed and submit that information to HMRC with each employee's earnings. The first grants should be paid by the end of April 2020.
3. I have an employee who is on holiday in a coronavirus affected area and now can't get home because their flight has been cancelled. What should I do?
You can expect the employee will to try and identify other methods of getting back home. However, if alternatives aren't available, there are several ways in which you can deal with this. You can:
use their annual leave to cover the absence. Naturally, the length of their absence and their remaining entitlement to annual leave will dictate the extent to which you can do this. Using annual leave like this will have to be agreed with the employee unless you take the step of enforcing annual leave on the employee. To enforce annual leave, you need to give your employee twice as long notice as the annual leave that you require them to take. For example, a week's leave will need two weeks' notice. However, the inevitable uncertainty around the length of their absence will make this difficult.
agree for the employee to work from the location they are stranded if their job allows for this and they have the equipment they need to fulfil their duties. However, an employer cannot insist that they work from a location if it is not viable.
agree that the employee uses banked time off in lieu. However, it's not likely that the employee will have enough lieu time to cover an extended absence.
agree a period of paid leave that's not annual leave.
agree a period of unpaid leave.
agree on any other type of leave permitted by the contract that may be appropriate.
agree a mixture of the above to cover an extended absence.
4. Do I have to pay someone with coronavirus?
If an employee is legitimately sick with the virus, then they qualify for at least statutory sick pay (SSP). If their contract states that they are provided more, then they will receive that.
SSP is paid at £94.25 per week for up to 28 weeks and is paid from the fourth day of sickness absence. Remember that this will increase to £95.85 in April 2020.
The government have stated that SSP will be provided from day one, not day four. However, the current implementation date for this is yet to be announced.
5. Do I have to pay employees who are self-isolating?
Everyone who has been advised to self-isolate will be entitled to SSP. This is provided they meet other qualifying conditions, such as a minimum level of earnings. And, this is expected to be the case for the next eight months.
For companies with fewer than 250 staff, the government has pledged to refund SSP for the first two weeks of absence.
About the author
Kate Palmer is Associate Director of Advisory at global employment law consultancy at Peninsula.
See also
What employers need to know about the UK points-based immigration rules
How will the new IR35 rules affect off-payroll working?
Businesses that fail to pay minimum wage will continue to be named
Find out more
Coronavirus (COVID-19): what you need to do (GOV.uk)
Job Retention Scheme (GOV.uk)
Common questions - Coronavirus (COVID-19) (NHS)
Image: Getty Images
Updated: 24 March 2020