IPs: sharing best practice and experience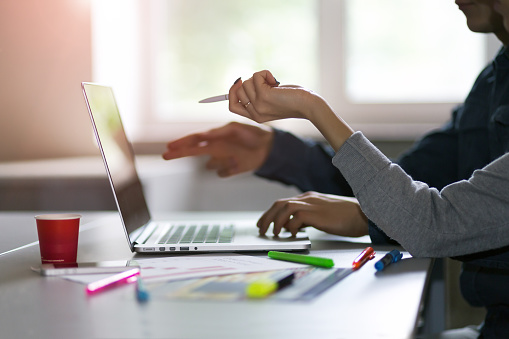 Here's how the Insolvency Practitioners Association helps to maintain standards within the insolvency profession.
The IPA is a membership organisation that was established as a discussion group in 1961 by a group of accountants who specialised in insolvency.
Why was the IPA formed?
The practitioners of the day recognised that the specialist nature of insolvency work, both personal and corporate, meant that the professionals operating in that sphere would benefit from membership of a group that shared best practice ideas and experience.
The group became incorporated under its current name in 1973. In 1986, it was awarded its current status of a Recognised Professional Body (RPB) by the then secretary of state for trade and industry.
What can an RPB do?
This status empowers the IPA to grant, renew, restrict, or remove licences that are required for individuals to be able to act in insolvency matters.
Insolvency practitioners (IPs) licensed by the IPA are licensed in relation to formal insolvencies conducted in England, Wales, Scotland and Northern Ireland. It is currently the second largest of the five RPBs, and also carries out monitoring and inspection activities under contract for those practitioners authorised by the Association of Chartered Certified Accountants (ACCA).
A specialist approach
The insolvency profession has long been an important part of the professional landscape as a whole. Regardless of whether the UK economy is growing or is in recession, there will always be individuals and companies that suffer misfortune and therefore need help to find a solution.
Such solutions need a specialist approach that combines technical expertise with practical experience; as well as a healthy dose of empathy, which recognises that there are always human stories attached to any case.
Insolvency is a highly-regulated profession, with legislation and the profession continually evolving. Recent years has seen the establishment of firms, often corporate entities, dealing with large volumes of individual voluntary arrangements or protected trust deeds. These firms operate business models that differ considerably from the traditional model associated with practices dealing with a variety of insolvency appointments.
Given the specialist nature of insolvency work, the IPA is proud to be the only RPB whose membership is comprised solely of IPs, which allows it to focus on the specialist nature of this work.
Our main objectives are:
To encourage recruitment of IPs, recognising that they are an important specialist profession in the UK.
To promote the training and education of IPs, through the IPA's own technical events, such as an annual conference and roadshows, as well as online training modules. Its unique position as a specialist regulator also enables it to identify, through monitoring visits, specific areas of concern to members, which can then be addressed through targeted training. The ethos of the monitoring team at the IPA, while recognising the need to robustly police compliance, remains focused on the learning and development of IPs.
To maintain and improve the standards of performance and professional conduct of its IPs. The current regulatory regime requires all IPs to have a regulatory monitoring visit on a three-year cycle. For the larger volume providers, these visits are increased to be at least annual.
This also involves dealing with complaints against members submitted via the Insolvency Service complaints gateway. On some occasions, this may lead to a disciplinary event. Any complaint requires early attention, and the process of investigation may be stressful for the IP.
Recently, the IPA has introduced a conciliation service, which will seek to help members and complainants to reach a satisfactory conclusion to a complaint without a full-blown investigation being required. This is intended to streamline the process in a more cost-effective manner.
The impact of insolvency
Almost by definition, any insolvency event, be it personal or corporate, can have a devastating effect on those involved. The impact can be felt widely: for employees, the supply chain to a business, and for the family and friends of those impacted. Recognising this impact and its far-reaching effects is important in devising an effective and sustainable solution. Our members are trained and qualified to deliver this.
Insolvency exams
Every individual in the UK who wishes to qualify to hold an insolvency licence must pass rigorous exams set by the Joint Insolvency Examination Board. This is required, even if the individual is already qualified as an accountant or other professional, and as most people who have taken the exam will tell you, it's not easy!
The IPA also sets two annual intermediate level insolvency exams. These are:
The certificate of proficiency in insolvency, for those who practice in both corporate and personal insolvencies.
The certificate of proficiency in personal insolvency, for those who want to specialise further and only deal with personal insolvencies.
The IPA has nearly 2,000 individual members, of which some 560 are licence holders. This recognises that the IPA provides valued services to members who practice in insolvency, whether as a licence holder or not.
To find out more, see the IPA website.