Protecting (and recovering) digital assets: online banking to bitcoins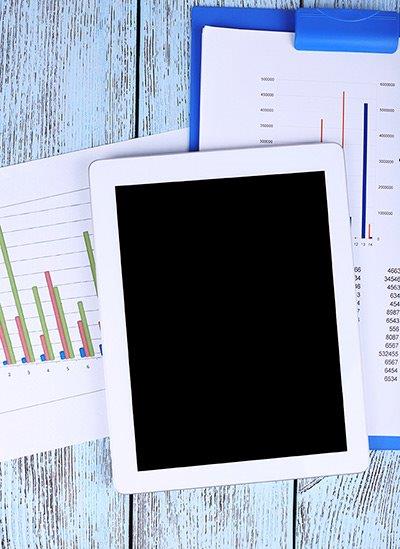 Ruth Pyatt explains the importance of making provision for the main digital assets that you hold, as well as the challenges faced by executors trying to recover them.
In February, Facebook US changed the way it deals with the passing of a user. It's now possible for a user to nominate a legacy contact who can choose whether to close or memorialise an account when the user dies. It's likely that Facebook UK will follow suit. 
But what about other digital assets when someone dies? These are the questions you may be asking:
What happens to digital assets when I die or lose capacity?
Can I pass digital assets on in my will? 
Do attorneys and executors have the right to deal with these assets in the event   of my losing capacity or dying? 
How will my lawyer and executors access my digital assets, or even know that they exist?
Of course, there are different considerations for the families of a deceased person who may want access to a loved one's email account and photograph collection, and an attorney or an executor attempting to manage and administer the estate of a person's finances if they are incapax or deceased.
Bank accounts
For a probate lawyer, probably the most obvious digital asset that most of us have is an online bank account, through which we carry out internet banking. 
Such accounts are usually easily traceable by attorneys and executors (even if there are no paper statements) through bank cards and cheque books, and are dealt with on incapacity or death by the same means as any traditional passbook account. 
Whether or not attorneys and executors will be able to continue to manage such accounts digitally depends on the terms and conditions of the bank or building society. Most banks have specific departments, with well-versed staff, to deal with bereavement, powers of attorney and deputyship.
Online payment accounts
One step on from digitised passbook accounts are online payment mechanisms, for example, PayPal and Amazon. Usually, the existence of such accounts can be established from statements from the more traditional bank accounts, which are linked to these online accounts.
Though such accounts often don't usually have cash balances, it's prudent for attorneys and executors to make due enquiries, as such accounts can contain refunds and credits from online transactions. Dealing with these entities is generally harder than dealing with high street banks, and more difficult still if the email address that the deceased used in relation to these accounts isn't known.
Virtual currency
Virtual currencies, or cryptocurrencies, such as bitcoins, are a step further still. These currencies are traded from virtual or digital wallets stored in a virtual world. HMRC released a tax brief on such currencies in March 2014, and it's understood that there are already a number of outlets in the UK including pubs, restaurants and internet retailers that accept payment in bitcoin. This is likely to be an area where the law will develop over the next few years.
Reward cards
Unlike virtual currencies, most of us have reward cards with one or more of the big supermarkets, for fuel or airlines and hotels. Whether or not the value of such bonus or reward schemes can be used by an attorney on behalf of an adult, or transferred after death, depends on the company administering the scheme. 
For example, Tesco Clubcard and Sainsbury's Nectar make it clear in their terms and conditions that rewards are transferrable on death; whereas British Airways' Avios and BA Executive deem that points that are unused at the time of death are cancelled, together with membership of the scheme.
Digital media accounts
What about MP3s, digital movies and ebooks? Many would consider there to be value in their collection, and would therefore assume that their collection could be accessed by their attorney and be passed on after their death. 
However, in the case of subscription accounts such as iTunes, Google Play and Amazon Kindle, the position is generally that an individual has a limited licence to use the piece of music, movie or book, rather than ownership. As such, often both the collection and the account would be non-transferrable.
However, although there is no right to do so, and it's not a published policy, Apple's customer service team will often transfer an account following death. In addition, a device that holds such digital media may be transferred (along with any passwords) on incapacity or death, despite the non-transferability rules. But there would be nothing to stop the content providers suspending any accounts and access to the contents being lost.
Cloud storage
We increasingly store data that we create in the cloud, rather than on physical devices. For example, many of our digital photographs are now only stored online. The right to access such accounts is again subject to the specific terms of the relevant provider.
Typically, such accounts, and all data held in them, will be deleted when the holder ceases to pay the subscription fees, or dies. However, you are usually able to grant access rights to others, so it is worth giving a family member the ability to access your account and your photographs if you want them to have access after your death.
Following death, the account can then be dealt with by the family member, and the photographs downloaded or transferred to another account. Another alternative is to maintain offline backup, such as on an external hard drive that you regularly update.
Online gaming
Another area where the law is sure to progress is the world of online gaming. Despite platform providers' end-user licence agreements dictating that gamers can't own or transfer ownership to virtual items found or won online (despite auction sites such as ebay prohibiting users from buying and selling such items), there is a market in real-life currency for such virtual goods.
The future 
Dealing with digital assets under a power of attorney or will can present challenges, and is likely to be an area of the law that attracts a lot of media attention. 
While many digital assets are likely to have more of an emotional or sentimental, rather than financial, value, it's an area of law that will raise new challenges for legal advisers of the digital generation.
About the author
Ruth Pyatt is a solicitor at Steeles Law, and advises on wills, inheritance tax, estate planning and probate, lasting powers of attorney and the creation and administration of trusts. [Ruth has since moved to Birketts Solicitors.]