Confirmation vs probate: key differences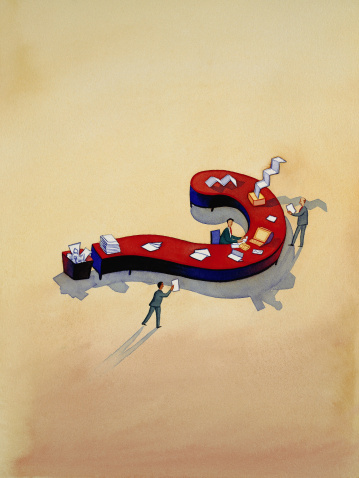 When someone dies, their executors or administrators (collectively, personal representatives) are required to ingather assets, settle debts and inheritance tax if applicable, and distribute the net assets to the estate beneficiaries.
Confirmation in Scotland, or probate in England and Wales, is the process by which the validity of the deceased's will (if one exists) is proved and the executors' legal authority to uplift and distribute the deceased's assets is confirmed by the courts.
While there are similarities between the processes north and south of the border (including the current inheritance tax regime), there are many procedural differences. Here, we look at some of the main differences between the two jurisdictions.
The courts
Probate is an order of the high court. Since 1971, the family division of the high court has exercised jurisdiction to make grants, though the chancery division and the county courts have certain powers. In Scotland, confirmation is granted by the commissary department of the local sheriff court, or by the Edinburgh sheriff court.
Testate or intestate
If someone dies leaving a valid will, they are said to be testate. If they do not, they are intestate. In Scotland, confirmation is granted, if a grant is required at all, regardless of whether the deceased died testate or intestate (though an executor must be appointed through the courts first for intestacy).
In contrast, there are three types of grant in England and Wales, depending on the validity of the testamentary writings left by the deceased:
probate
letters of administration with will annexed
simple administration
Intestacy
It should also be noted that the rules governing the distribution of an intestate estate (which would follow the grant of confirmation/administration) differ significantly between the two jurisdictions.
Executors/administrators
In Scotland, those responsible for administering the estate are usually just referred to as executors (but technically, they are either executors-nominate if appointed by will, or executors-dative, if appointed by the courts). In England and Wales, those responsible can be executors or administrators, depending on which type of grant is obtained.
Age of executors/administrators
In Scotland, executors must be age 16 or older to act as an executor. In England and Wales, the age at which a person can obtain a grant is 18.
Number of executors/administrators
In Scotland, there is no minimum or maximum number of executors who can obtain confirmation. In contrast, a maximum of four people can take a grant in respect of the same asset in England and Wales, and a minimum number of administrators may be required in certain situations.
Power reserved/double probate
Powers may be reserved when a grant is made in England and Wales. For example, if an executor does not wish to take the grant, but they do not wish to renounce office, or if an executor is under 18 at the time of the grant, the grant will be made to the other representatives, with power reserved to that individual who may take a grant later.
If a grant is subsequently taken, this is known as double probate. There is no such concept in Scotland. If an executor does not wish to be part of the grant of confirmation, they must decline to act or renounce office beforehand.
Limited grants
In England and Wales, grants may be general, or they may be limited in time, to part of the estate or for a specific purpose. This is not the practice in Scotland.
Forms
In Scotland, confirmation forms C1 and C5 are used, as well as the fuller inheritance tax forms. In England and Wales, the equivalent forms are PA1 and IHT205.
Oath
Every grant in England and Wales must be supported by an oath, which must be sworn (or affirmed) by those seeking the grant in the presence of (usually) an independent solicitor. In Scotland, there is no such procedure, though one of the executors must sign a declaration on behalf of all of the executors, declaring that the content of the confirmation forms is accurate to the best of their knowledge.
Bonds of caution
Where a deceased dies intestate in Scotland, the executors may have to obtain a bond of caution (pronounced kay-shun), which is a type of insurance policy, before confirmation may be obtained. There is no such requirement in England and Wales.
Statutory provisions ensure that grants of confirmation are recognised in England and Wales and grants of probate are recognised in Scotland, but it is important to identify which succession laws will apply from the outset, and to seek professional advice in the correct jurisdiction.
About the author
Nick Marshall is an associate in the personal and family team at Brodies LLP.