Pre-pack administration: selling a viable but failing business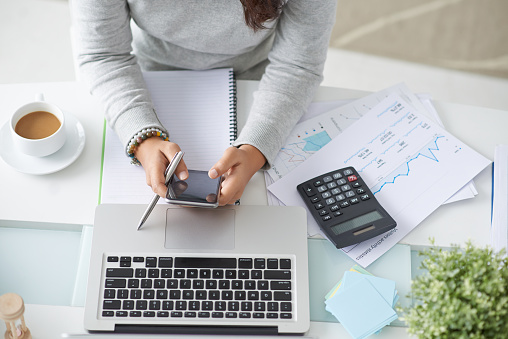 Suzanne Brooker and Stacey Jones explain how pre-packs can be a lifeline for failing companies, and how SIP 16 guidance has endeavoured to make the process more transparent.
A pre-pack administration is a well-used method for selling the business of an insolvent company as a going concern. These sales account for 600 to 700 of the 20,000 businesses that go through an insolvency procedure every year.
A licensed insolvency practitioner (IP) will conduct a review of an insolvent company's activities to determine whether that business can and should be sold as a going concern to enhance realisations for creditors, and to preserve jobs and relationships. 
The IP will then negotiate and agree the terms of a sale of that business with a proposed purchaser before being appointed as administrator. The purchaser may, in many cases, be some or all of the existing management team.
The term pre-pack, short for pre-packaged, is therefore used to describe the process by which an insolvent company is put into administration and its business and assets immediately sold by the administrator under a sale that was arranged before the administrator was appointed. 
Why opt for a pre-pack?
A business may be viable but for the financial difficulties it is facing. The advantage of a pre-pack, therefore, is that it offers the prospect of saving the business of a company rather than the company itself. Selling in this way preserves ongoing trade, relationships with customers and suppliers, and ongoing employment of some, or all, of the employees. 
A pre-pack sale is negotiated and completed quickly. A sale after the appointment of administrators may result in goodwill and value being eroded to the detriment of the business and the creditors.
Often, pre-packs are considered to be the only remaining option for a company facing financial difficulties. If there is no funding available, it may not be possible for the IP to continue trading the business until it is sold at a later date, or otherwise restructured. The alternative is liquidation and the immediate cessation of the company's business, with a break up sale of assets. 
Many businesses, especially those engaged in the provision of services, do not have many tangible assets available for sale. The value to those businesses tends to rest with the contracts, intellectual property and other intangible assets. Preservation of those assets can usually only be achieved by an ongoing trading situation and sale to new owners.
Why are pre-packs controversial?
Despite this, pre-packs have generated a considerable amount of controversy, largely due to their previous lack of regulation and transparency.
The general pool of creditors will not be consulted because the IP is attempting to secure a quick sale to preserve value. In the past, creditors have complained of abused use of the procedure where it has been adopted by existing management to simply park liabilities and take the assets for less than their true value to set up again. The emergence of a new phoenix company doing the same thing as the prior insolvent company but with the same management team is frequently viewed as unfair and prejudicial to creditors.
Guidelines for administrators
In response to creditor concerns, the Insolvency Service issued professional guidelines for IPs (SIP 16), which sets out principles and steps that IPs should consider and adhere to when administering a pre-pack. While SIP 16 is not legally binding, failure to comply with it can result in regulatory or disciplinary action against the IP and it aims to make the process more transparent.
SIP 16 requires the administrator to keep a record of their reasoning for utilising the pre-pack procedure and the alternative options for the company that were considered.  The administrator must then disclose that information to the company's creditors within 7 days of the company being sold.
SIP 16 has also introduced a panel of independent business experts, known as the pre-pack pool, to whom connected parties can apply to assess whether the pre-pack is reasonable. The guidance also requires connected parties to produce a viability review explaining how the new company will survive for at least a year after the purchase. These guidelines will hopefully assist in allaying any concerns regarding the sale of the company to connected parties and the future success of the new company.
SIP 16 has also sought to address concerns about the IP's lack of marketing by requiring them to demonstrate that the business was effectively marketed and to provide justifications for any failure by them to do so.
Whilst pre-packs are a popular solution to insolvency in the UK, there are numerous legal formalities which must be adhered to. So though they can present many challenges, they can also present a lifeline for failing companies.
About the author
Suzanne Brooker is head of insolvency and restructuring, and Stacey Jones is a director, at Pitmans LLP, @pitmanslawyers.
See also: What is a CVA? and Pros and cons of pre-pack administration