What you need to know about the Job Support Scheme
As part of Rishi Sunak's Winter Economy Plan to protect jobs and support businesses over the coming months, the government has announced the Job Support Scheme. But what is the scheme? And how will it help employers and employees?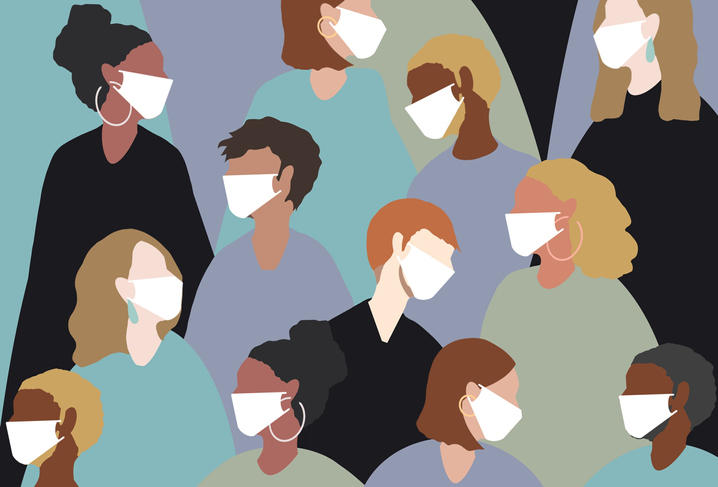 What is the Job Support Scheme?
To support 'viable' UK employers who face lower demand due to COVID-19, and to keep their employees a part of the workforce, the government is introducing a new Job Support Scheme from 1 November 2020:
to be eligible for the scheme, employees must not be on a redundancy notice and will need to work a minimum of 33% of their usual hours
for every contracted hour not worked the employer and the government will each pay one third of the employee's usual pay
the government contribution will be capped at £697.92 per month
In practice, this will mean employees who are put on the Job Support Scheme will receive at least 77% of their usual pay, where the government contribution has not been capped. The scheme will run for six months from 1 November 2020.
Which employers are eligible for the Job Support Scheme?
The Job Support Scheme is open to all employers with a UK bank account and a UK PAYE scheme, regardless of whether they previously used the Coronavirus Job Retention Scheme. All small and medium-sized enterprises (SMEs) will be eligible, while large businesses will be required to demonstrate that their business has been adversely affected by COVID-19, and the government expects that large employers will not be making capital distributions (such as dividends), while using the scheme.
Businesses who use the scheme will also be able to claim for the Job Retention Bonus provided they are eligible for this bonus, meaning the use of the Job Support Scheme will not take away the promise of a company receiving £1,000 per previously furloughed employee that they keep on until 31 January 2021.
What has the reaction to the Job Support Scheme been?
Kate Palmer, Associate Director of HR Advisory at Peninsula, commented: "In a week of significant announcements from the House of Commons, today's statement from the Chancellor was hotly anticipated by businesses across the UK. As previously expected, it provided final confirmation that the furlough scheme is to end on 31 October, with the Chancellor resolute in his assertion that it will not be extended, in any capacity, despite calls for him to do so.
"Its replacement, the Job Support Scheme, would certainly appear to provide a lifeline for businesses who were concerned what the end of furlough would mean, however, this is a very different beast to the original Job Retention Scheme. The Chancellor was keen to note that the UK is not in the same position as it was in March, and economic aid from the government needed to reflect that.
"A key positive to take from this announcement is the eligibility for its use – it is open to all small and medium-sized businesses across the UK, regardless of whether they previously used the furlough scheme, although, further guidance on what an SME is for this scheme will presumably be provided later. While larger businesses are not automatically eligible, they will still be able to use it if they have suffered a drop in turnover.
"The scheme might be just enough to help businesses to retain more employees as we face the prospect of a challenging winter. As it's impossible to predict what position we will be in by spring 2021, it remains to be seen what will happen when this scheme comes to an end."
See also
Kickstart Scheme - what employers need to know
Is making someone redundant by video link fair and legal?
Find out more
Job Support Scheme (GOV.UK)
Winter Economy Plan (GOV.UK)
Coronavirus Job Retention Scheme (GOV.UK)
Job Retention Bonus (GOV.UK)
Image: Getty Images
Publication date: 24 September 2020
Any opinion expressed in this article is that of the author and the author alone, and does not necessarily represent that of The Gazette.