Half of UK employees considering a new job in 2020
More than half of UK workers are either considering moving or actively looking to move to a new employer in 2020, according to a report by work place accreditation body Investors in People.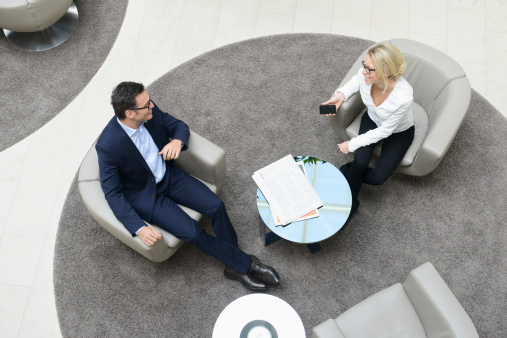 Job satisfaction statistics among UK employees in 2020
A 'job exodus survey' by Investors in People has revealed what UK employees think and feel about work, with the study suggesting that 24 per cent of company employees are actively looking for a new role, while 32 per cent are considering a move.
In summary, the Job Exodus 2020 revealed:
employees are 10% less happy at work than they were in 2018 (24% overall)
2 in 3 people feel like work stress follows them home
1 in 5 feel that work is negatively impacting health
2 in 3 employees are looking for a better work-life balance in new roles
flexibility was a priority for 1 in 3 workers
Employees cited three main reasons for looking for a new job, the highest of which was money (30 per cent), followed by not feeling valued (23 per cent) and wanting a better work-life balance (22 per cent). Fourteen per cent of those surveyed said a 'thank you' would encourage them to stay in their current position.
But while the survey suggested pay was an important factor in job satisfaction, surprisingly almost half (47 per cent) of those surveyed said they would rather have a friendly workplace than a 3 per cent pay rise. Flexibility was also important for 29 per cent of employees surveyed, a 12 per cent increase from 2018.
Mental health also played a role in many employees' feelings towards work, with three-quarters (77 per cent) of staff saying they felt stressed at work and almost two-thirds (64 per cent) saying that stress around work was affecting their sleep. A similar proportion also felt as though they were always on duty, even at home.
How can companies improve employee retention?
On the release of the findings, CEO of Investors in People, Paul Devoy said: "People need more out of work than they're getting. They are telling us they're enjoying the work they do but that they're still looking for a new job, because something is missing. And 6 years into this research and we're still hearing that people want to be told 'thank you'.
"As managers and leaders, we need to consider workloads and listen when we're told that being valued, flexibility and a good work-life balance are all things that people need from their work."
See also
How can SMEs improve employee retention?
How can companies address the gender pay gap?
Online activism in the workplace: how should employers respond?
Find out more
Job Exodus 2020 (Investors in People)
Image: Getty Images
Publication date: 7 January 2020