Banks pledge to support to SMEs through Brexit in new Charter
Britain's top banks and finance providers have reaffirmed their commitment to backing small businesses (SMEs) through access to finance, helping SMEs plan for the future ahead of Brexit.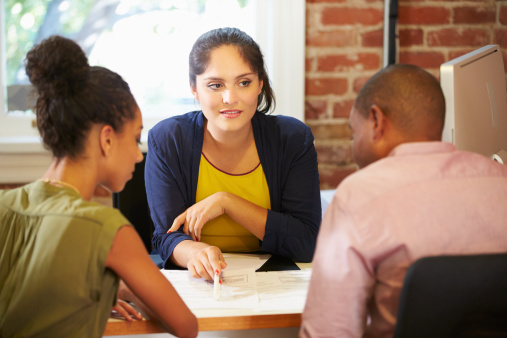 What is the SME Finance Charter?
All businesses need finance. This may come from the owner, from past profits made by the business or from an outside source, such as a bank or another finance provider. If your small or medium business relies on outside finance, the SME Finance Charter is for you.
The Charter is a voluntary agreement that covers:
loans and overdrafts
asset finance including HP (hire purchase) and leasing
stock lending
invoice finance
The aim of the Charter is to let SMEs know:
how UK lenders in general plan to support their business customers
what this means for the business, if its lender has signed up to the Charter
how other lenders are responding, so that SMEs can compare
The SME Finance Charter was adopted at the first meeting of the new Business Finance Council. Co-chaired by Business Secretary Andrea Leadsom and Economic Secretary to the Treasury John Glen, the meeting was attended by representatives from the UK?s leading banks, alternative lenders and representatives from the British Chambers of Commerce and the Federation of Small Businesses.
What pledges are made in the SME Finance Charter?
The SME Finance Charter is made up of five overarching pledges that were identified by the Council as significant to ensuring the SME finance market works effectively.
The pledges made by finance providers through the SME Finance Charter include:
confirming they are ?open for business and ready to lend? which includes specific funds they have set up for SME lending
helping SMEs to prepare for Brexit and beyond by setting out the resources that they can provide
providing clear and accessible information for SMEs seeking finance, including expectations around the management of accounts, cashflow projections and security, explaining options if initial applications are declined
treating all customers fairly, explaining how they will resolve any disputes that may occur
working with the government-owned British Business Bank to signpost their guidance and to help businesses secure a loan or overdraft even if they lack the security for the borrowing, giving SMEs the ability to invest and expand
The above pledges provide a framework for lenders to set out their own individual commitments to SMEs in the coming weeks. To become signatories to the Charter, each lender will need to demonstrate the specific actions they are taking to deliver on the pledges.
Who has signed up to the SME Finance Charter?
Banks and lenders who have set out their commitments and therefore become signatories to the Charter currently include:
Aldermore
Bank of Ireland
Bank of Scotland
Barclays UK
Bibby Financial Services
Close Brothers
CYBG
Funding Circle
HSBC
Lloyds Bank
NatWest
RBS
Santander UK
Secure Trust Bank
Simply Finance
Ulster Bank
Ultimate Finance
See also
Customise your company profile
How can SMEs improve employee retention?
How small businesses can win public sector contracts
Find out more
SME Finance Charter (Gov)
Image: Getty Images