What can we do about the generational pay gap?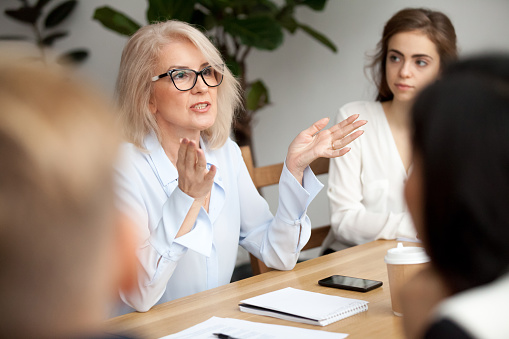 Why is there a generational pay gap, and how can employers address it? Suzanne Tanser offers some insight.
A recent report by the Trade Union Congress (TUC) has highlighted a significant generational pay gap between workers above and below the age of 30, with this gap having increased by more than half over the last 20 years.
In response, there have been heightened calls for employers and lawmakers to address this issue and help younger workers to secure more stable and prosperous opportunities. 
The national minimum wage structure
According to the report, younger workers are paid on average £2.81 per hour less than their older counterparts – a disparity that could be largely attributed to the existing national minimum wage (NMW) structure.
The NMW seeks to create a guaranteed wage for all workers, but its format legally permits employers to pay younger workers less, according to defined age brackets. Existing rates enable employers to pay workers aged 25 and over £7.83 an hour, while those aged between 18 and 20 are entitled to a minimum of £5.90 per hour.
Experience vs declining apprenticeships
In addition, many older employees are paid more due to skills acquired through their inevitably greater amount of experience in their chosen field; something that their younger counterparts have simply not had enough working years to accrue.
Although apprenticeships offer younger workers the opportunity to learn these valuable skills, the recent decline in apprenticeship take-up suggests that increased efforts will be needed to narrow the existing pay gap.
Flexible work vs traditional working patterns
The nature of the work that people participate in may be another reason for the generational pay gap. Younger individuals perhaps favour the freedom offered by flexible work as opposed to more traditional and reliable nine to five employment.
Indeed, statistics on the ever-growing gig economy reveal that 64 per cent of Deliveroo couriers are age 25 or younger (source: RSA [pdf]). In contrast, older workers tend to shy away from these roles, given the lack of guaranteed work and job security, with this difference in attitude certain to further exasperate the existing pay disparity.
What can be done to narrow the gap?
A multifaceted approach will be required to combat the existing generational pay gap:
Those who currently pay staff according to NMW rates could look to implement a blanket hourly rate based purely on skill, rather than age.
To ensure that equal employment opportunities are afforded to all, job adverts should be free from discriminatory language that may deter younger applicants, with hiring decisions based entirely on ability and merit.
Offering training opportunities to existing younger employees will also help to address any existing knowledge gaps between workers of different ages, which will subsequently provide younger staff with the tools required to unlock higher salaries.
Effectively addressing the generational pay gap will help to ensure that businesses remain a diverse and attractive proposition for all potential employees.
About the author
Suzanne Tanser is pay and reward manager at Croner, which specialises in HR, health and safety, tax and reward.