HMY Iolaire shipwreck site recognised as an official war grave
The 100-year-old wreckage site of HMY Iolaire, which sunk off the coast of the Isle of Lewis at the end of World War 1, has been recognised as an official war grave by the Ministry of Defence.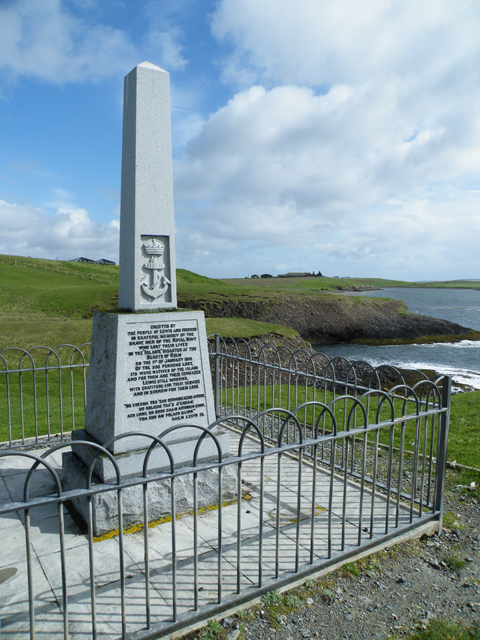 What happened to the HMY Iolaire?
On 1 January 1919, 201 men of the 284 on board His Majesty's Yacht 'Iolaire' lost their lives. The naval yacht sank in the early hours of the morning, just yards off the shore of the Western Isles near Stornoway. It ran into trouble after hitting rocks known as the 'Beasts of Holm' during bad weather. The Iolaire remains the UK's worst peacetime maritime disaster since the sinking of the Titanic.
Most of the 201 men who died in the disaster were Royal Navy Reservists returning home at the end of WW1. Many of them were from the islands of Lewis and Harris, and around a third of the bodies were never recovered.
What does war grave protection mean?
Following campaigning by the Western Isles local authority, Comhairle nan Eilean Siar, and SNP MSP Alasdair Allan, the site will now be protected under delegation of the Protection of Military Remains Act 1986, which prohibits diving of the wreck and the removal of any objects without a UK government-authorised licence. The war grave protection will be in place from 2 September 2019.
Norman Macdonald, chairman of the Iolaire Working Group, said he welcomed the news: "The comhairle felt that the designation would allow those who perished, to rest in peace, and bring comfort to the many families that lost loved ones."
Where is the Iolaire Monument?
A monument memorialising the HMY Iolaire disaster was erected at Holm, outside Stornoway in 1958. The wording on the monument reads:
"Erected by the people of Lewis and friends in grateful memory of the men of the Royal Navy who lost their lives in the 'Iolaire' disaster at the Beasts of Holm on the 1st January 1919. Of the 205 persons lost, 175 were natives of the island and for them and their comrades Lewis still mourns. With gratitude for their service and in sorrow for their loss."
See also
100 years of supporting former servicemen and women
Find out more
Protection of Military Remains Act 1986 (Legislation)
Comhairle nan Eilean Siar (Gov)
Image: cc-by-sa/2.0 - © Anne Burgess - geograph.org.uk/photo/2441081