The Gazette hall of fame: Robert Brudenell Carter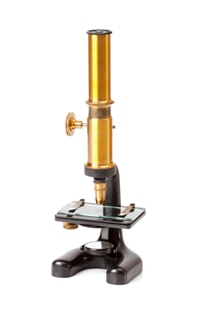 Robert Brudenell Carter was a successful British physician and ophthalmist who played a leading role in the treatment of both mental illness and eye surgery in the 20th century.
Born in Berkshire on 2 October 1828, Robert was the son of Henry Carter, a major in the Royal Marines. Unfortunately, however, Robert's mother died during childbirth, and Henry took no interest in his son, passing him into the care of a close family friend, Robert Brudenell, the Earl of Cardigan. Interestingly, Brudenell's biological son, James (1797-1868), went on to lead the Charge of the Light Brigade in Crimea in 1854.
The benefit of his adoption meant that Robert had a privileged upbringing and a private school education. He began his professional education as an apprentice to a general practitioner (GP) at the age of 18. He entered The London Hospital as a student when he was 19, and in 1851, some 4 years later, qualified with Membership of the Royal College of Surgeons (MRCS).
After gaining the professional qualification to act as a GP, Robert spent the next 2 decades on the move. He opened a medical practice in Leytonstone, north-east London, during which time his first book, On the Pathology and Treatment of Hysteria (1853), was published. He moved his business to Putney, and his second book, The influence of Education and Training in Preventing Diseases of the Nervous System (1855), soon followed.
In the same year, Brudenell Carter left London for Crimea to serve as a staff surgeon in the army (Gazette issue 21789 shows his appointment). Returning to England in 1856, once the conflict had ended, he settled in Nottingham, and played a large part in establishing the Nottingham Eye Hospital in 1859.
It was from this date that Carter decided to dedicate his life's work to eye surgery.
In 1862, he moved to Stroud, Gloucestershire, and was made an honorary assistant surgeon to the 1st Gloucestershire Light Horse Volunteer Corps in May 1864 (Gazette issue 22657). Earlier in the year, he became a fellow of the Royal College of Surgeons. He also helped to set up the Gloucestershire Eye Hospital in 1866.
However, during his time in Gloucestershire, Carter's bank balance strayed dangerously into the red. With his heart remaining in London, he moved back to the capital in 1869, but his finances caught up with him. Gazette issue 23549 shows that he was brought before a London court in bankruptcy proceedings on 26 November 1869.
At the time, Carter had joined the staff of the Royal South London Ophthalmic Hospital in Southwark, before moving on to practice and teach students at St George's Hospital, then located in Belgravia. In 1875, Carter brought out his Practical Treatise on Diseases of the Eye, a book that consisted of the courses that he delivered at St Georges Hospital, and which became one of the core texts for students.
Carter continued to teach until 1883, and served on the Council of the Royal College of Surgeons until his retirement in 1887 (Gazette issue 25714). In 1896, he was awarded the honour of Knight of Grace (Gazette issue 26725), before receiving the Order of the Hospital of St John of Jerusalem in 1910 (Gazette issue 12269). Carter was to live out his remaining years in Clapham, South London, and died on 23 October 1918, at the age of 90.