Ethical consideration for probate practitioners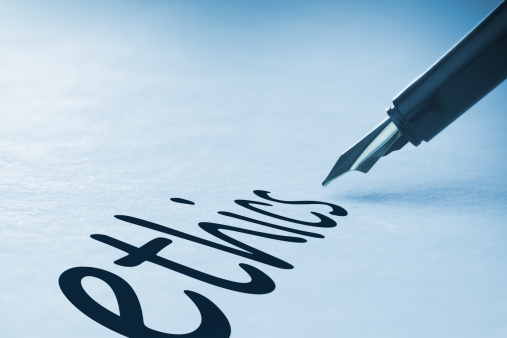 David Stevens, of ICAEW, gives an overview of the ethics and safeguards involved when carrying out non-contentious probate work.
In 2014, the Institute of Chartered Accountants in England and Wales (ICAEW) became the first non-legal body to become a regulator of probate, allowing its members to apply to carry out non-contentious probate work.
ICAEW firms were already offering estate administration services, with the probate process having to be passed on to a solicitor. Many firms also believed that they could supply a full suite of one-stop 'cradle to grave' services at a considerable saving compared with, say, banks. This brings the added benefit of greater consumer choice in the marketplace.
The change also created new opportunities for alternative business structures, bringing together ICAEW chartered accountants with solicitors and other professionals.
Principles-based code of ethics
ICAEW members were already subject to a principles-based code of ethics that applied when they were carrying out professional work, whether or not these came within the definition of legal activities.
The advantage of a principles-based code of ethics is that it can evolve and adapt to new developments and new service offerings. ICAEW therefore had to examine its existing code of ethics and consider its application in the context of probate work.
For example, professional competence and due care encompasses the responsibility to act in accordance with the requirements of an assignment carefully, thoroughly and on a timely basis. This is particularly important in a probate engagement, given that it is easy to underestimate the amount of time and work involved, and complaints may arise if there is delay in administration or failure to communicate with the personal representatives or beneficiaries. Good record keeping is essential to avoid any part of the administration from being overlooked, such as the payment of inheritance tax.
Safeguards
ICAEW members are expected to evaluate the significance of any ethical threats and apply safeguards where necessary to eliminate the threats, or reduce them to an acceptable level. These may include safeguards such as clear communication in the engagement letter that they are only acting for the executor(s) in their capacity as such, the executors obtaining third party advice for matters such as asset valuation or investment, and ensuring transparency and recommending open lines of communication vis-à-vis the other beneficiaries.
Objectivity
ICAEW members are also alert to objectivity issues. Threats to objectivity may be created when an accountant performs services for those whose interests are in conflict or are in dispute with each other, in relation to the matter or transaction in question. This can be an emotional time for those engaging the accountant, with tensions running high. Matters may be complicated if one particular family member is a key point of contact, or if the accountant had a previous professional relationship with that individual, as there may be a perception of partiality.
ICAEW members are urged to keep file notes of advice given and decisions made, and are advised to act objectively and on the instructions taken from the executors as a body, and not an individual executor, especially where the executor is also a beneficiary. A further possible safeguard could be the agreed sharing of detailed information regarding previous dealings with the family members.
During the initial stages of an engagement, a member may realise that one of the creditors of the deceased's estate is a client of their firm. As long as they can remain objective, there is nothing to prevent them from acting, as long as they are aware of the perceived threat and are able to apply appropriate safeguards. There are various factors and legislative provisions that a personal representative must take into account in deciding the order of payment of debts,  and so to a certain extent, this will act as an in-built safeguard. However, the situation should also be disclosed to the clients.
Finally the ICAEW probate license only covers non-contentious probate. Even where family relationships appear cordial at first this may change, objectivity should always prevail over taking claims from relatives on trust. If the engagement becomes contentious, then our members are not in a position to continue to act. The member must cease to act as soon as the probate becomes contentious and should refer the work to a practitioner licensed to perform contentious probate, such as a solicitor.
About the author
David Stevens is integrity and law manager at ICAEW.
ICAEW is a professional membership organisation that provides insight and leadership to the global accountancy and finance profession.
See also: How to choose a probate solicitor