How do you apply for an international patent?
What can you patent and what can you not patent abroad? Chartered Patent Attorney, Lucy Padget of Alembia Intellectual Property explains what you need to know about applying for an international patent.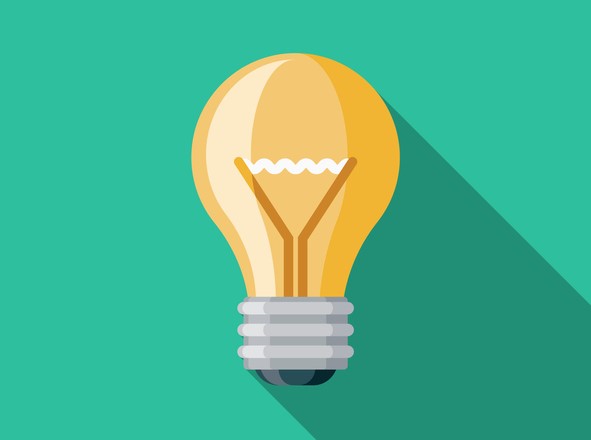 What can you patent internationally?
Patents are territorial in nature, and there is no one single system that allows applicants to procure a granted worldwide patent. Whilst some regional systems are available, in most instances someone who wants to file a patent internationally must file a separate application in every country of interest.
Patent law is complex and individual regions have their own patent legislation and examination procedures. Global patent law is harmonised to some extent, but there are significant differences from country to country.
Fundamentally, patents provide protection for inventions. Most jurisdictions do not define 'invention', but they are generally considered to be solutions to technical problems.
Typically, in order to be patentable, an invention must satisfy the following three legal criteria:
it must be useful (have industrial application)
it must be novel
it must be inventive (not obvious)
All three criteria are generally applied in broadly the same way as they are when applying for a patent in the UK, and assessed against the 'state of the art' in existence before a patent is requested. The state of the art is generally viewed as all disclosures made in any format - written, verbal or otherwise - in any country, prior to the filing date of the patent application, with the caveat that significant regional variations of this interpretation exist.
In one such variation, certain countries (such as the US, Japan and Australia) have 'grace periods' in their legislation. These allow for certain disclosures to be disregarded when considering the novelty and obviousness of an invention. Typical grace periods are limited to disclosures made in the immediate 6 to 12 months prior to the filing date of an application, and generally they only apply to disclosures made by the inventor or the applicant.
However, grace periods are by no means universal or comprehensive, and should only really be relied upon as a safety net. Inventors should keep their technology confidential until a patent application has been filed or risk destroying its validity.
What can you not patent internationally?
Most countries legislate exclusions to what may be considered an 'invention'. Typical exclusions may fall under the headings of:
theories
non-tangible acts
aesthetic creations
business methods
computer programs per se
However, it should be noted that many prohibited categories become patentable inventions when connected to a technical outcome.
Many countries also legislate additional exceptions to what may be patented. Typical, but not universal, prohibitions include:
naturally occurring aspects of plants or animals
methods of treatment of humans or animals
human cloning and genetic modification
stem cells and inventions involving the destruction of human embryos
although, the boundaries of all these exclusions are subject to constantly evolving and complex local case law as the law attempts to keep pace with science.
How do you apply for an international patent?
Applicants are generally free to file applications in any country, but they do need to be aware that certain countries impose national security restrictions on filing abroad. These countries may require applicants to secure permission to file applications abroad if, for example:
the inventor is a citizen or resident – for example, Portugal and Vietnam
the inventive activity occurred within that territory – for example, the US and China
the invention falls into a particular category – for example, the UK where a permit to file abroad is required for applications relating to military technology, national security or public safety
Significant penalties can be imposed for failure to comply with these requirements.
Although there is no unified system for applicants to obtain a granted worldwide patent, there are several options available if you want to patent something abroad.
First "priority" patent application
Most patents start with a single application filed in a single country. Within 12 months of that first filing, further filings in other countries may be made which claim "priority" from the original application and inherit its filing date for the purposes of evaluating patentability. To be used for this purpose, the first application must be filed in a Paris Convention country (of which there are 177 countries including the UK to choose from). In effect, that application gives applicants a 12-month period to:
perfect their invention
seek investment
delay costs
evaluate their own interest before filing more widely
National applications and the PCT System
After the twelve months, applicants may file national applications directly in their countries of interest, or they may delay this step further by filing an international patent application under the Patent Cooperation Treaty (PCT). The PCT provides a unified procedure for filing one patent application that takes effect in each of its 153 contracting states, and the application is searched, examined and published with a "WO" number.
Applicants have several choices as to where they file the PCT application, and UK applicants can file it at the UK or European patent offices, or directly at the World Intellectual Property Organization (WIPO).
The PCT option is often beneficial to applicants moving with less urgency, allowing them to delay costs, and evaluate a search report and opinion on patentability before deciding to commit additional costs. However, a PCT application does not itself result in a granted patent, and generally within 30/31 months of the first filing date applicants must take the step of entering the national or regional countries of interest to obtain their granted patents.
Regional patent application
Certain regional patent systems are available to applicants, with the largest and most well-known of these being the European Patent Convention (EPC) which covers 38 countries including the UK, Switzerland and Turkey (note: the EPC is not a European Union institution). Where these systems are available, a single application may be made to obtain a granted patent that covers several countries, saving applicants considerable expense during the examination phase.
Should you use a patent attorney when filing for a patent?
In many jurisdictions, an inventor can choose to prosecute their own application regardless of where they are located. However, local patent procedure is complex and difficult to navigate, and some mistakes and omissions are fatal. All countries impose strict procedural deadlines, and many countries impose other obligations, such as disclosure requirements for material relevant to patentability (for example, the US and Israel) or use of indigenous bioresources (for example, Brazil). Even where it is not mandated to do so, using a qualified patent attorney is recommended.
Typically, applicants work with a patent attorney in their local country. The local patent attorney is responsible for drafting, filing and prosecuting the local, regional and international patent applications, and engages a network of foreign counsel to assist with prosecuting national applications abroad. Clients communicate with their local counsel who in turn coordinates and instructs the foreign counsel to ensure all arguments are presented consistently.
How much does it cost to apply for an international patent?
Patent costs increase over time, with significant costs potentially coming directly after foreign national applications are filed.
Filing costs
Initial patent attorney drafting costs for a priority forming application are typically between £2,000 to £6,000, but the patent office filing fees for these applications are low and can be under £100.
A PCT application is a more expensive and may incur drafting fees if significant changes to the original application are made, as well as the PCT fees themselves which are in the order of £3,000.
The costs for national and regional applications are directly proportional to the number of countries where the application is pursued. They generally consist of official patent office fees, for example:
filing fees
search fees
examination fees
grant fees
Local and foreign patent counsel charges will also apply. In some countries, these combined costs can run into tens of thousands of pounds during the filing and examination phase of an application, and it would not be unusual for a patent family covering a broad geographic scope to incur total bills well into six figures. Costs shrink significantly if only one or two territories are pursued.
Translation costs
Translation costs can also add additional expenses to the international patent process. Translation requirements for the patent applications themselves include:
local and national applications must be filed or translated - often within a strict time limit - into one of the official languages of that patent office
PCT applications must be translated into one of the 10 official languages (of which English is one) depending on where it is filed and examined
European applications must be translated into one of the three official languages of English, French or German for the application phase, and then into further national languages upon grant in some countries for the patent to take effect
Patent office communications must also be translated backwards and forwards for the client to decide how they wish to proceed, and a response filed at the patent office. These costs can quickly mount up if a diverse geographic scope of filings is being pursued.
Renewal fees
Finally, most patents and some applications need to be renewed annually. These costs are typically a few hundred to a thousand pounds per country, and generally increase annually as the patent gets older.
For large multinational corporations, patenting costs are not prohibitive, but smaller firms should plan the timing of their patent filings carefully to coincide with revenue, investments, and licencing plans to ensure enough funds are available when needed. It should be noted that a decision not to pursue an application in a particular territory becomes a permanent decision after the relevant deadline has passed, and cannot be revised at a future stage.
How long does it take to get an international patent?
Some patents may never be granted if the invention fails to meet the necessary standards. Some countries, for example the US, set themselves a high bar, and aim to grant applications within 3 years. However, generally grants can be secured within 5 years of filing the national application.
Applicants may also be able to take advantage of local options to accelerate grant for some important classes of invention, or initiatives like the Patent Prosecution Highway which can streamline the granting process in certain territories.
About the author
Lucy Padget is a Chartered Patent Attorney, European Patent Attorney and Certified UK Intellectual Property Litigator. As a founding partner of Alembia Intellectual Property, a firm specialising in life sciences and chemistry, she possesses a wealth of global patent experience that covers the lifespan of a patent including drafting, prosecuting, litigating and business development activities, and has worked on numerous early programs right through to key "on-market" products.
See also
How do you apply for a patent in the UK?
What are Gazette company profiles?
Find out more
Protecting your UK intellectual property abroad (GOV.UK)
National security checks on patent applications (GOV.UK)
Paris Convention for the Protection of Industrial Property (WIPO)
PCT – The International Patent System (WIPO)
Time Limits for Entering National/Regional Phase under PCT Chapters I and II (WIPO)
The European Patent Convention (EPO)
Member states of the European Patent Organisation (EPO)
Patent Prosecution Highway (Global PPH)
Image: Getty Images
Publication date: 29 March 2021
Any opinion expressed in this article is that of the author and the author alone, and does not necessarily represent that of The Gazette.