Tips to ensure lasting power of attorneys (LPAs) work
Emma Beckett of GWlegal looks at five of the common mistakes people make when registering a lasting power of attorney (LPA).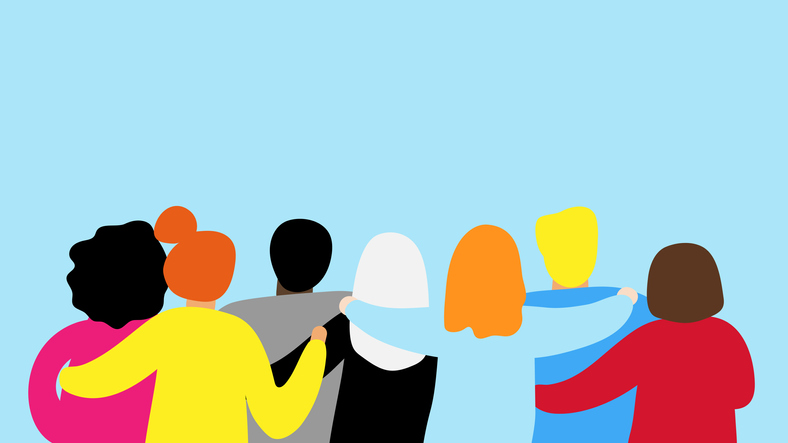 What is a lasting power of attorney (LPA)?
A lasting power of attorney (LPA) is a document in which a person (known as the 'donor') appoints another person or a number of people (known as 'attorneys') to act on their behalf.
If multiple attorneys are appointed, the donor must decide about how they wish for their attorneys to act. The donor can specify that they must make all decisions together, that they can make all decisions "jointly and severally" (together or separately), or they can be specific about which decisions they must make together and which decisions they can make alone.
Which option the donor selects very much depends on who their attorneys are and the importance of the decisions that are being made. However, if a donor selects that attorneys are to make all decisions jointly, and they do not appoint any replacement attorneys, the LPA cannot be used if one of the attorneys dies, loses capacity or becomes bankrupt, as the surviving attorney(s) cannot act alone.
What types of lasting power of attorneys (LPAs) are there?
There are two types of LPA:
The first relates to property and financial affairs and this enables the attorney(s) to assist with selling any property owned by the donor, managing their bank accounts, paying bills for them and making investments on their behalf.
The second type of LPA is in relation to health and welfare and covers medical decisions, a decision about where the donor lives and decisions regarding the donor personally.  
Both documents must be registered with the Office of the Public Guardian (OPG) before they can be used.
An LPA cannot be used by attorneys until it is registered. As registration can take weeks, it is recommended that LPAs be registered as soon as they are made as opposed to waiting until they need to be used, in order to avoid delay at a time when important decisions cannot be postponed, for example regarding care options.
An LPA for property and financial affairs can be used by the attorney(s) as soon as it is registered if this option is chosen by the donor, although the donor can select that it cannot be used unless they lose mental capacity. An LPA for health and welfare can only be used if the donor is no longer able to make their own decisions.  
Five common mistakes people make when registering a lasting power of attorney (LPA)
Here are five common mistakes people make when registering an LPA:
LPAs must be signed in a particular order. The donor must sign first, followed by the 'certificate provider' (a third party who must be involved to confirm that the donor understands what they are doing and that no one is forcing them to make the LPA), and then the attorney(s). If continuation sheets are required, they need to be signed and dated at the same time too. If the donor intends to register the LPA straight away, they must sign it again after all other parties to confirm this to the Office of the Public Guardian (OPG). If the LPA is not signed in this order, it will be rejected by OPG.
Any errors or crossings out must be initialled. If a date is unclear or has been amended and it is not initialled, the OPG will not be able to register it. LPA applications with Tipp-Ex or pencil amendments will not be registered. Names and dates of birth must also be correct. If they are not and the LPA is registered with the incorrect details, the attorney(s) are likely to have difficulty using it.
Certificate providers must not be family members or partners of the donor or attorney(s), even if the name is different. They must have a distinctly separate relationship.
Information might be mixed up or missing from the LPA. All sections must be completed and any continuation sheets must be submitted to the OPG on registration, and signed in the specified order. When people make more than one application, sometimes the pages are unintentionally mixed up or pages become missing. It is important to double check. When sending the LPAs for registration it is important not to bind or staple them as they are scanned individually by the OG and removal of the binding or staples to allow for scanning can damage the documents.
Instructions and preferences in the LPA may be unclear or contradictory. There is a section in both types of LPA where the donor can state what their attorney(s) must do and must not do, and also provide some guidance regarding things that are optional. If the guidance is unlawful or unclear, it might not be possible for the LPA to be registered.
How long does a lasting power of attorney (LPA) application take?
Currently the OPG are taking approximately 20 weeks to register LPAs once the documents have been submitted. However, the timeframe will be much longer if the LPA is sent for registration and is rejected due to any errors. If this is the case, it is possible that everyone involved may need to sign the form again depending on what the error is, due to the order in which it must be signed.
LPAs are very important documents and care must be taken when completing them to ensure that they are successfully registered and can be used when required to help the person they relate to.
About the author
Emma Beckett is a Solicitor and Head of Wills & Probate at GWlegal, @GWlegal.
See also
What to know about replacement attorneys for lasting powers of attorney (LPA)
Wills and probate law changes in 2022
Find out more
Lasting power of attorney: acting as an attorney (GOV.UK)
Office of the Public Guardian (GOV.UK)
Images
Getty Images
Publication date: 20 March 2023
Any opinion expressed in this article is that of the author and the author alone, and does not necessarily represent that of The Gazette.