How can DIY wills lead to inheritance disputes?
The number of inheritance disputes reaching the High Court is rising dramatically, driven in part by increases in property prices which make estates worth more than ever; life expectancy is allowing wills to be made and amended later on in life, and family structures are creating more diverse and potentially divided relationships. Wills and probate lawyer, Linda Cummins explores how the popularity of DIY wills is opening up the potential for even more disputes over inheritance and will validity.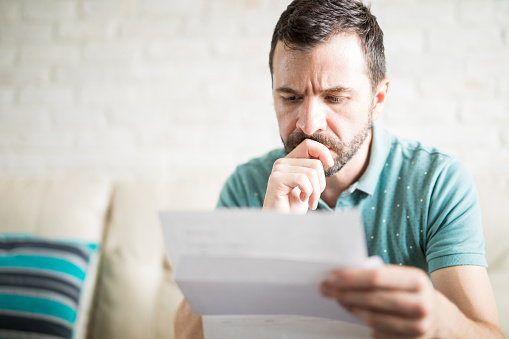 What is the connection?
It is reported that 2018 saw more than a 60% rise in cases coming to the High Court involving family members and disputes over deceased's estates. Probate disputes have risen from 227 in 2016, to 282 in 2017, and to 368 in 2018. This increase is believed to be partly as a result of more people choosing to make their own wills, or using DIY online will writing services, as opposed to seeking appropriate advice from a solicitor to draw up a will for them.
What is often wrong with 'DIY / homemade' wills?
In a nutshell: mistakes and errors caused by a lack of knowledge and understanding of often complex probate, wills and administration of estates law by the individual making their own will, but which can affect any estate – from the simplest and most modest – to the more complex and higher value of estates.
The impact of the mistakes can be devastating on the people the testator leaves behind.
It's only words … or is it?
The mistakes or errors can ultimately result in the whole will being invalid, or cause some or all the gifts in it to fail, because the words or language used to describe the intended executor and trustees, or the asset, beneficiary or the conditions surrounding when a beneficiary is to receive it; all of which could be incorrect, inappropriate, unclear, cause uncertainty or contradiction within in the will or between the beneficiaries. 
Mistakes can also result in the will being difficult to administer, or some intended beneficiaries being  completely excluded.
Here are some typical examples of mistakes and errors, or problems resulting in claims:
The will hasn't been signed and /or witnessed correctly, or by the correct number of witnesses.
A beneficiary or spouse (!) of a beneficiary has witnessed the will (the gift will fail).
Many testators incorrectly believe an executor cannot also be a beneficiary, so appoint an often inappropriate executor.
The testator has referred in the will to his 'children' (his late wife's older two children were brought up by him since they were babies and they've always called him 'Dad'). In law, 'step children' are NOT 'children' and would therefore not be included.
'My watch to my son.' The testator has two sons. He also has two watches: a cheap plastic digital one which he uses when doing the gardening; the other is a very expensive designer antique divers' watch. His sons don't get on. Which son? Which watch?
The testator leaves 'my house' to his daughter and dies owning two houses.
The testator fails to leave a residuary gift because of the words used, and so a partial intestacy results and the estate passes in a way he/she would not have intended. 
There are claims that the will was made when the testator was lacking 'testamentary' capacity or was suffering duress at the hands of 'helpful' beneficiaries.
DIY gone wrong … what are the consequences?
Guidance and redress from the Court is then sought on matters such as: how to proceed when there is an error or a disputed will; which beneficiaries can be provided for; who can make a claim if the will doesn't provide for them, or if they have been inadvertently excluded as a result of a mistake or if an intestacy arises. In those circumstances, an individual may then satisfy the requirements under the Inheritance (Provision for Family and Dependents) Act 1975 to claim for provision from the estate. This can be very costly and take a long time to resolve.
The Court has the power to decide what (if any) evidence outside of the will can be used to establish what the given words mean and/or what the testator intended them to mean, to settle matters between all of the parties involved.
Having said this, litigation and applications to Court are extremely costly, both financially and emotionally, at a time when parties are grieving and trying to come to terms with the loss of their loved one. Litigation can go on for years, thereby adding to the distress of the parties and cost to the estate.
Who needs a solicitor – when I can do it myself?!
There are various reasons people may choose to make their own will:
easy access to the internet and online offerings in the convenience of their own home
not having to take time out of their day to consult a solicitor
the cost of paying a solicitor to prepare the will – a cost which they often feel they have no direct benefit from when other matters are more financially pressing
Consider this … if you fell through a glass coffee table and cut open your arm, would you reach for your sewing basket or would you seek the help of a suitably qualified medical professional to stitch you up?  Just because you 'can' make your own will, doesn't mean that you 'should'.
'Cost' is not the same as 'value', especially when things go wrong. As the saying goes: 'You buy cheap: you buy twice.'
So … why 'should' people use a solicitor?
Language and the meaning given to certain words in the context of will-making is of crucial importance and is often not appreciated by the DIY lay testator. In comparison, a solicitor specialising in wills and probate would have that legal knowledge, training and understanding of the use of tried and tested precedents when drafting wills, and what would be accepted by the Courts in respect of the meanings of the words used.
They are best placed to advise the testator on the most appropriate words and phrases to use to achieve the testator's wishes and to oversee the execution of the will itself – consequently, minimising the possibility of an invalid will or a claim against an estate, either by an excluded or disgruntled beneficiary, or for lack of capacity of the testator. The solicitor will also often register the will, thus making the tracing of it easier and reliable as being the last will, especially in the event of any later 'homemade' wills that may appear.
Solicitors aren't perfect though and they do make mistakes. However, they cannot practice without having Professional Indemnity Insurance Cover in place, so if they do make a mistake … there is insurance cover to help restore the beneficiaries to the position the testator wanted them to be in.
A 'DIYer' does not have the reassurance of that safety net.
In conclusion
The one sure event in our lives is that we will, all, at some point, die. All of us. Everyone. 
Granted, we don't know when exactly, but it will happen.
Be prepared with a valid and effective professionally drawn will that you know your family can rely on.
About the author
Linda Cummins is head of wills & probate at GWlegal, @GWlegal.
Images: Getty Images, GW Legal
See also
How to choose a probate solicitor
How do you choose legal services?
What are the grounds for contesting a will?