How can I reduce employee stress at work?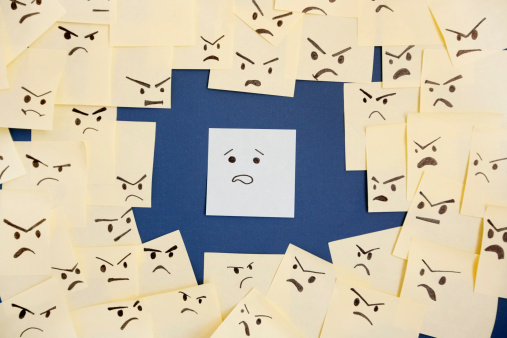 David Price, wellbeing expert at Health Assured, outlines how employers can help to reduce stress in the workplace.
Sleep-deprived workers are costing the UK economy £40bn a year and even face a higher risk of death, says a recent study by Rand. The calculation is based on tired employees being less productive, or absent from work altogether, due to workplace stress.
Stress is an inevitable by-product of any working environment. On a daily basis, employees experience stress from a whole host of workplace activities and stressors, such as impending deadlines, lapses in communication and workload pressure.
Despite the fact that stress affects each individual differently, continued high levels of stress can have a serious impact on the physical and emotional health of employees, in some instances, leading to cases of high blood pressure, anxiety and depression. So it's extremely important for employers to tackle stress in the workplace head-on by taking the necessary measures to effectively reduce levels of stress and sleep deprivation.
Preventing that overwhelmed feeling
Within a busy office environment, stress often occurs as a result of situations that fall beyond the employees' control, for example, a deadline being pushed forward. In this instance, employees tend to adopt a frantic approach to their work in order to get everything done at once, which may cause lack of sleep. This is an unachievable task even for the most adept professional. Employers should encourage their staff to focus on the aspects of the situation they can control by creating a to-do list, which prioritises their workload and helps them to complete their tasks in the required time, without becoming overwhelmed.
Talking about it
Another key measure to help reduce employee stress is communication. Rather than opting for a culture of silence, employers should welcome open dialogue among staff and management. Something as simple as talking enables employees to share any issues that they're facing, allowing the employer to address any problems they may have missed. Organising regular meetings is great way to provide staff with the opportunity to bring to light any problems, while finding solutions that may make the workplace more productive and efficient.
Nurturing the social side
Finally, work should not just be a task-orientated environment, but a place that encourages social interaction. For the most part, employees enjoy their jobs, but the long working day can often leave everyone exhausted. Employers should consider creating a work hard, play hard atmosphere by organising regular activities such as team lunches. Incorporating social aspects into the work environment will help establish a sense of community, encouraging employees to foster a greater working relationship with their colleagues, thus reducing their levels of stress.
Workplace stress can negatively impact the productivity and growth of any business. Taking steps to counteract its effects and create a more positive work environment will not only increase employees' levels of job satisfaction and wellbeing, but will also help a business run more efficiently, moving forward.
About the author
David Price is CEO of Health Assured, a provider of health and wellbeing solutions. He advises employers on how to encourage and develop a healthy workplace, while outlining best-practice guidance on how to combat and control workplace stress.
Before joining Peninsula, David spent several years in the senior management team at a leading national training provider, which helped more than 78,000 UK businesses start up. He has also worked for the Department for Work and Pensions and is a long-standing member of the UK Employee Assistance Professionals Association (EAPA) and the Chartered Institute of Personnel and Development (CIPD).